Community Playthings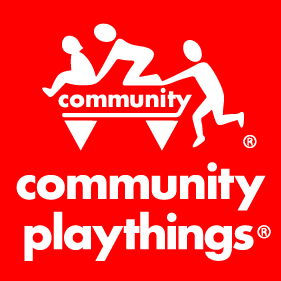 Community Playthings manufactures play equipment and furniture for the early childhood classrooms, both indoors and out. Community's Outlast equipment is constructed using a non-toxic weather-proof wood and UV resistant plastic parts, making it perfect for outdoor learning environments.  Our belief that children deserve the best drives every aspect of our business. We manufacture right here in the USA and have the highest industry certifications to prove our commitment to environmental health.
For more information visit communityplaythings.com. 
Special offer for attendees: 
Request a free copy of "The Wisdom of Nature." 
Twelve respected educators—Nancy Rosenow, Ruth Wilson, Deb Curtis, Sandra Duncan, Rusty Keeler, and others—make the case for nature-based learning, explaining why nature is vital to every child's creative, social, and intellectual development.
---
Watch Community Playthings employees Kevin and Ike find out how weatherproof Outlast Furniture from Community Playthings really is. Can it survive six months at the bottom of a pond? See for yourself!
---