Outdoor School Shop: Dressing Kids to Learn - Outdoors!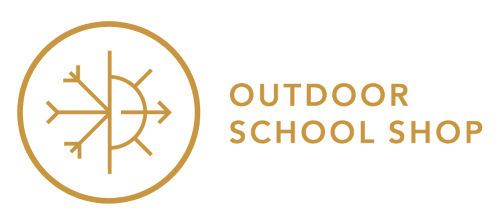 Take the mystery and anxiety out of dressing kids for outdoor school. Whether the child attends a nature preschool, forest school, Waldorf school, or outdoor daycare – Outdoor School Shop has parents and teachers covered! We have scoured the market for an A to Z offering to meet the needs of all outdoor school kiddos no matter their program and climate. 
Watch our video on the What and Why of Outdoor Learning
Sign up at our Coming Soon site for a 10% off code to use for Back-to-School 2021! Sign up at www.outdoorschoolshop.com
Our Mission: 
---
Check out our Layering Guide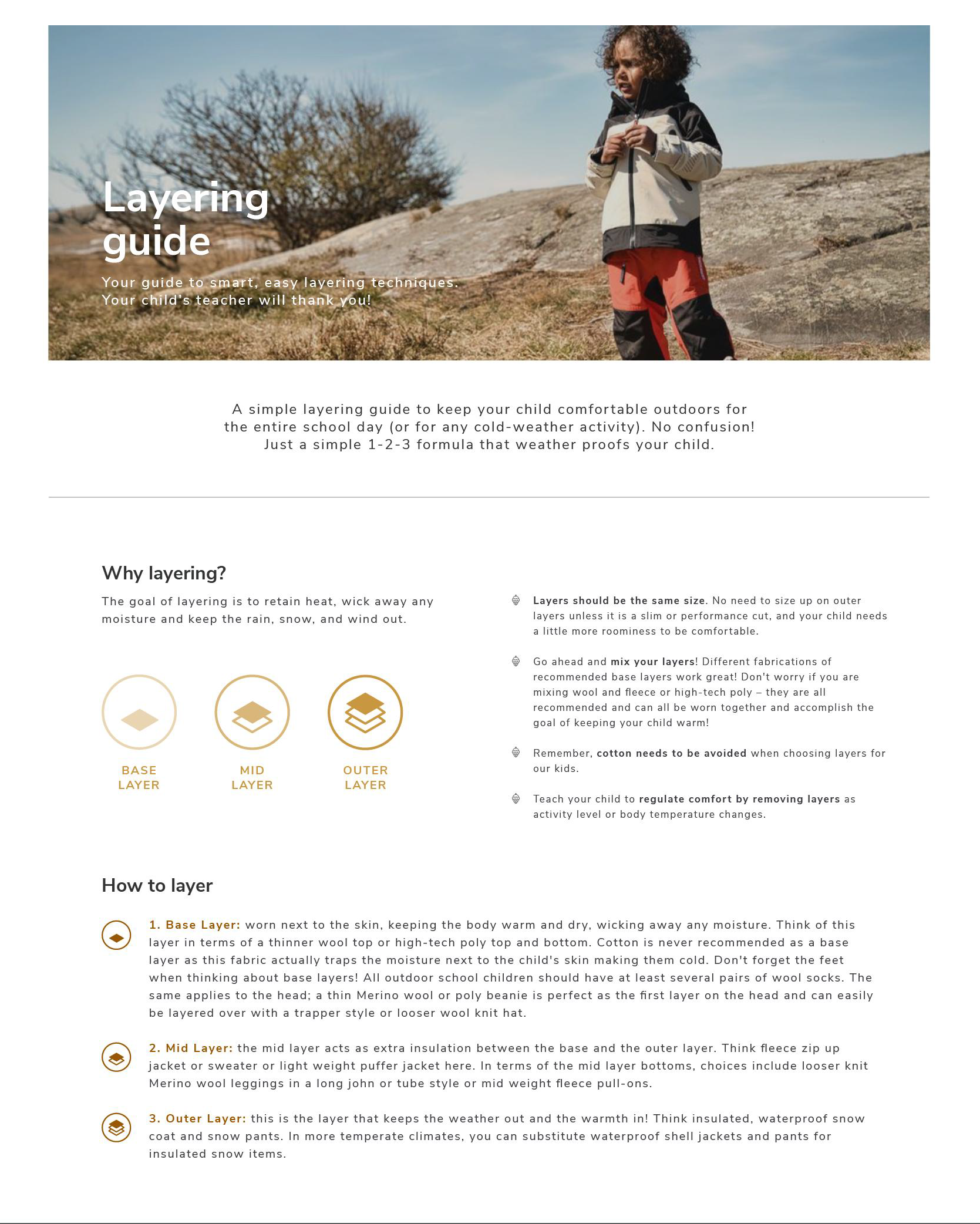 Explore our Gear Checklists
Checklists are organized by climate to help you outfit your child for outdoor school based on the weather in your region:
---
School Bulk Purchase Program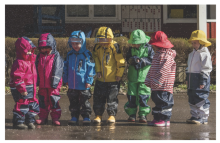 Our bulk purchase program
ODSS is happy to support schools and outdoor programs with bulk purchasing options. The choice within the bulk purchase program is limited to certain styles and colors. We are happy to work with you one-on-one to determine the best gear for your program and budget. If you do now know where to start with the buying process and just need guidance – reach out! We can assist with grant writing too and may be able to help you find grant opportunities.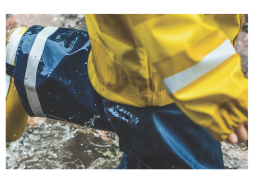 Ordering times
The ideal time to make your order for your school is between January and February for the following school year. This timing ensures we can secure the items you need but we will do our best to work around any timing! Bulk discounts are determined based on the volume you purchase. Alyssa or Abigail on our team will be able to help! 
Email: [email protected]