Half-Day Workshops
Dive deeper into topics relevant to nature-based early learning novices and veterans alike in our half-day workshops! 
Workshops are available as an add-on to your conference registration. Workshops will be recorded and available on demand after the live workshops. If you've already registered, workshops can be added to your registration at any time by completing this form. This is only for people who have already registered.
Enhancing Joy, Love, and Healing for Early Childhood Professionals through Culturally Responsive and Decolonized Self-Care and Community-Care Practices — $25
This training begins by discussing the problematic nature of current discussions of self-care as too limited and inauthentic for many in the early childhood workforce. We'll describe why self-care should be viewed as a central component of quality and ethical work in serving young children and their families and emphasize the importance of culturally responsive self- and community-care practices. We'll introduce culturally diverse beliefs about the 'self' and explore how culture influences our individual and collective perceptions and experiences of stress, trauma, resilience, and healing. 
With these ideas in mind, facilitators will guide participants to explore culturally informed restorative activities that reflect a diverse range of cultural beliefs and traditions. The content is inclusive of all in the early childhood field and emphasizes self- and community-care practices that are accessible, authentic, and promote healing, remembering, and even resistance for BIPOC, refugees, and others who have experienced forced displacement from their homelands and for everyone who identifies with a diaspora. 
Participants will have many opportunities to interact and share their input and reflections about the content and ideas introduced. You will be guided to identify the specific culturally responsive practices you can use regularly to reduce stress and to strengthen relationships with people, animals, and nature/land, and in doing so, enhance daily opportunities to experience joy, love, and wellness both personally and professionally.
This workshop is an interactive guided exploration of the concepts covered in the resource, Culturally Responsive Self-Care Practices for Early Childhood Educators. 
Meet the Presenters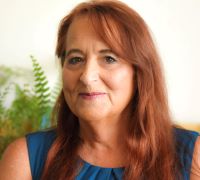 Mary Anne Doan, MA (she/her)
Mary Anne is the Director of the California Early Childhood Mentor Program operating in 104 Community Colleges across the State of California providing mentoring and leadership development to Early Childhood Professionals. She leads the development of Institutes, Seminars and Trainings to Mentor Teachers who work with Student Teachers and Practicum students and for Director Mentors who work with other Directors of Early Childhood Programs or with Owners of Family Child Care homes across the state.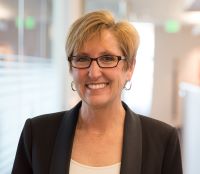 Julie Nicholson, Ph.D. (she/her)
Dr. Julie Nicholson is Professor of Practice in the School of Education at Mills College and Co-Director of the Center for Equity in Early Childhood Education.
 
Early Childhood and Environmental Education: A Framework for your Toolbox — $25
Nature-based preschools have been gaining popularity, but how can you ensure that staff and administrators are creating well-balanced programs that will be supported by parents and the community, as well as meeting the social, emotional, and educational needs of young learners? This session will introduce participants to the North American Association for Environmental Education's Guidelines for Excellence series, and specifically, the guidelines for Early Childhood Environmental Education Programs. 
 
During the workshop, participants will:
Discuss what environmental education is, and what it looks like for early childhood learners
Explore the NAAEE Early Childhood Environmental Education Programs Guidelines
Assess individual strengths and discover areas for growth
Define, begin to identify, and discuss cultural competencies in early childhood learning environments 
Engage with facilitators and each other through personal reflection, small group breakouts, and other online tools for virtual learning and engagement
Meet the Presenters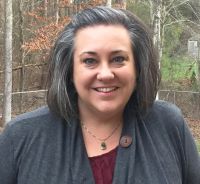 Renee Strnad (she/her)
 
Renee Strnad has been an environmental educator for over 22 years. Her educational background includes a double major in wildlife biology and natural resources and environmental sciences, with a Master's degree in Ecological Teaching and Learning. Renee is currently based in Extension Forestry at North Carolina State University as the Environmental Education Specialist and Project Learning Tree State Coordinator. She is a North Carolina Certified Environmental Educator, enjoys teaching about the fundamentals of EE, advocating for EE as a profession and a valid learning model, and especially enjoys working with teachers to help them become more comfortable with using the outdoors as a learning environment.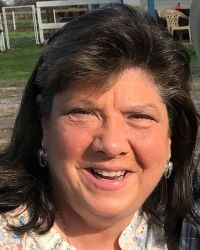 Brenda G. Weiser, Ed.D. (she/her)
Dr. Brenda Weiser is a former Associate Professor, Science Education, for the University of Houston–Clear Lake (UHCL). She has been the Director of Environmental Education for the Environmental Institute of Houston; an adjunct for UHCL's School of Science and Computer Engineering; the Executive Director of the National Envirothon; the Education Specialist for the National Association of Conservation Districts (NACD); Oklahoma Conservation Commission, education coordinator; and a high school science teacher for Cy-Fair ISD, Houston, Texas. Brenda has been active in environmental and science education over the last 30 plus years.  She has conducted a wide variety of workshops for educators, coordinated conservation and environmental education programs; assisted with the development of outdoor classrooms; and co-coordinated Project Learning Tree and Project WILD. Brenda is a native Houstonian and has recently retired to pursue her hobbies, including gardening and traveling and her volunteer work with the Galveston Bay Foundation, Artist Boat, NAAEE, Texas PLT, and Texas WILD.