Polarn O. Pyret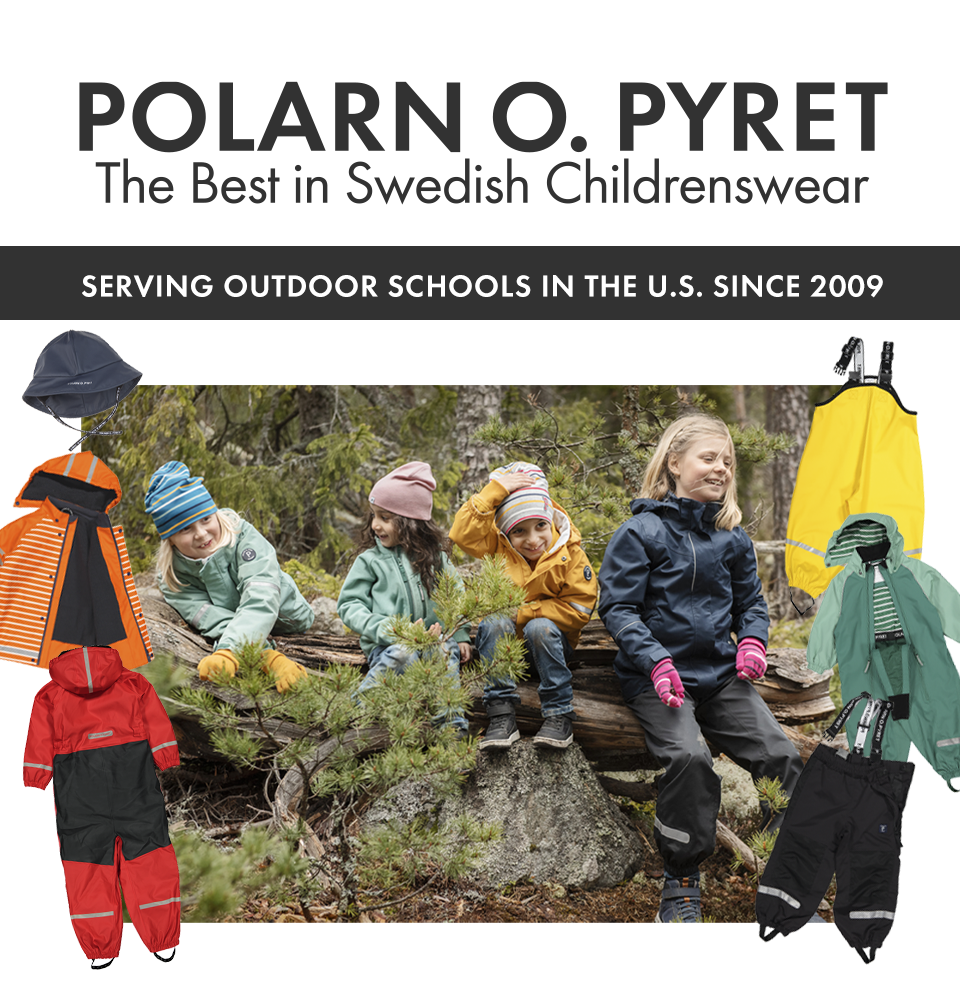 Welcome Educators!
We are POLARN O. PYRET, a kids' brand that is a household name in Sweden for over 40 years and active in the U.S. market supporting outdoor schools & programs since 2009.  This is our 4th year sponsoring the conference!
Outdoor education is just a way of life in Scandinavia and we have all the gear teachers and parents need to keep children happy, warm and dry while learning and exploring outside.  We've got a lot of outerwear options, so don't hesitate to reach out for advice.  Our dedicated Outdoor School Coordinator, Jennifer, can help!  Below is a little overview of what we offer for outdoor school communities .  Remember to sign up for the Outdoor School Savings program & tell your parents too!
Outdoor School Savings Program!
︎♡ No exclusions, year-round savings program for Outdoor Schools & Families. Sign up here and save 20% on outerwear from wool socks and layers to Rain and waterproof snow gear!
♡ Need a Customized Gear List for your particular school curriculum and climate?  Email our dedicated outdoor school coordinator Jennifer here: [email protected]
♡ Want a quick tutorial on gear-must-haves for a successful school experience? Watch our video here!
♡ Want to see our gear in action?  Watch these fun videos!
♡ Check out some of our products!