Prescott College: Center for Nature & Place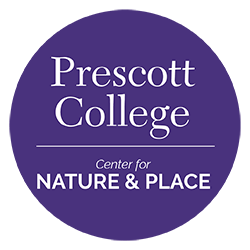 The Prescott College Center for Nature and Place was established to support and expand training for early childhood educators, preservice teachers, administrators, and program directors in developmentally appropriate nature and place-based pedagogy. Founded in 2016 with support from the George B. Storer Foundation, the Center is housed in, and integrated with, Prescott College's Department of Education and Teacher Preparation.
The Center focuses on designing innovative nature and place-focused college course curricula for Prescott College students in the Early Childhood and Early Childhood Special Education undergraduate and graduate programs. It also offers residential professional development institutes and outreach workshops that provide training and experiential learning opportunities for early childhood educators across Arizona and beyond, including the Summer Institute for Nature and Place-Based Early Childhood Education.
Where to find us: