Meet Our Speakers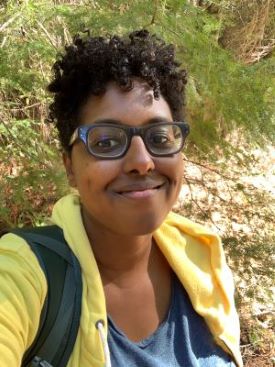 Rahawa Haile, she/her

(Writer, forthcoming book

In Open Country

)
Rahawa Haile (she/her) is an Eritrean-American writer from Miami, Florida. Her work has appeared in The New York Times Magazine, The New Yorker, Outside, Rolling Stone, AFAR, Audubon, and elsewhere. Recently, her writing has been featured in the Best American Travel Writing 2018 anthology as well as Best American Travel Writing 2019. In Open Country, her memoir about thru-hiking the Appalachian Trail, explores what it means to move through America and the world as a Black woman and is forthcoming from Harper. 
Brittany Leavitt, she/her 

(Early Educator, Advocate)
Brittany has always connected to the outdoors from spending time by the country mountains in upstate New York, to the ocean side of Massachusetts and city life in Washington DC. For the last seven years, Brittany has been spending her time as a community dreamer and teaching others how to enjoy the outdoors, while also focusing on clearing pathways for marginalized communities in the outdoors through her work with organizations such as Outdoor Afro, Brown Girls Climb, Appalachian Trail Conservancy, Pigtown Climbs, and REI. In 2018 Brittany was recognized as one of Blue Ridge Mountain Magazine's 30 under 30 and American Alpine Club-DC section, "One to watch." Brittany has tried to ensure that all voices are heard and accurately represented. Other noted accomplishments include joining the Outdoor Afro Expedition Team to Kilimanjaro, becoming the first African American team to climb the mountain in 2018, and creating the climbing festival Color the Crag with Brown Girls Climb and Brothers of Climbing. Brittany's most recent opportunity was helping to create a new adventure badge with the North Face and the Girl Scouts. She also serves as a board member of the American Mountain Guide Association. When Brittany is not outside climbing on rocks or hitting the trails, you can find her teaching as an early educator at the Smithsonian. Photo credit: Forest Woodward.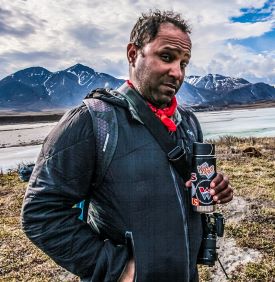 James Edward Mills, he/him

(Producer, The Joy Trip Project)
James Edward Mills is a 2014 Fellow of the Mountain & Wilderness Writing Program of the Banff Centre in Alberta, Canada and the 2016 recipient of the Paul K. Petzoldt Award For Environmental Education. As a freelance journalist and an independent media producer in a career that spans more than 20 years, he specializes in sharing stories about outdoor recreation, environmental conservation, acts of charitable giving, and practices of sustainable living.
He is the author of the book The Adventure Gap: Changing the Face of the Outdoors and the co-writer/co-producer of the documentary film "An American Ascent." In 2020, The Adventure Gap was named by Outside Magazine as one of the 10 "Outdoor Books that Shaped the Last Decade."
Currently, as a faculty assistant at the University of Wisconsin Nelson Institute For Environmental Studies, James teaches a summer course for undergraduate students on diversity, equity, and inclusion in outdoor recreation and public land management called Outdoors For All. 
Ambreen Tariq, she/her

(Founder, @BrownPeopleCamping)
Ambreen Tariq is the founder of @BrownPeopleCamping, a social media platform dedicated to promoting greater diversity in our public lands through storytelling and the power of visual representation. She's passionate about youth education and is a board member of the Appalachian Trail Conservancy and an Advisory Member of Sierra Club's Outdoors For All Campaign. She is currently a brand ambassador for many well-known outdoors companies. Her writing has been published in Outside magazine, and Ambreen has been profiled by the New York Times, SELF magazine, CNN Health, Elite Daily, and more. A non-practicing attorney, Ambreen works for the federal government in Washington, DC. Fatima's Great Outdoors is her first book for children.
Photo credit: Paulina Dao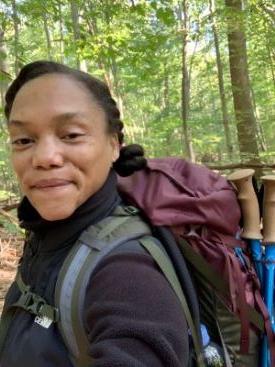 Dr. V. Rose Brusaferro, she/her

(Environmental Education Programs Specialist, Backyard Basecamp)
Long-time environmental educator and graduate of the Prescott College Sustainability Education Ph.D. program, Dr. Rose Brusaferro settled into the Chesapeake Bay watershed around 1997. She moved from Cecil to Baltimore county in 2008 to start her B.S. in Biology at Stevenson University. By the second year of undergrad, Rose turned to the field of ecology. She began volunteering at Irvine Nature Center in Owings Mills. This led to a teaching position in The Nature Preschool, where she conducted an independent study to measure the children's environmental literacy. In her Master's program at Towson University in 2012, she specialized in Biological Resources Management and conducted an exploratory study to examine the sustainability of nature play spaces as an environmental education tool. After graduating she worked as the environmental manager for Shenandoah National Park, and later as the Sustainability Coordinator with the University of Maryland College Park. She returned to Baltimore in 2018 and partnered with Wild Haven Forest Preschool to measure children's ecological identity development through nature play. Around the same time, she met Atiya Wells of the soon-to-be non-profit, Backyard Basecamp. By 2020 she was welcomed into the organization as the Environmental Education Programs Specialist.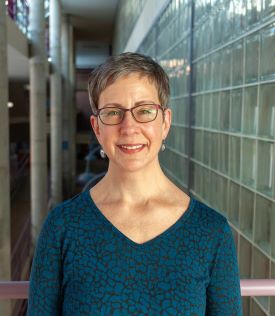 Dr. Cathy Jordan, she/her 

(Consulting Director of Research, Children & Nature Network; Professor of Pediatrics, Director for Leadership and Education at the Institute on the Environment, University of Minnesota) 
Cathy Jordan is a professor of pediatrics and director for leadership and education at the Institute on the Environment at the University of Minnesota. Since 2013 she has also served as the consulting research director for the Children & Nature Network. A pediatric neuropsychologist by training, she has always been interested in how environments impact children. Early in her career, this interest took the form of studying the impact of lead poisoning on children's cognitive and behavioral development. In 2013 she did a 180 and instead of focusing on how the environment can be bad for kids, she - inspired by her own children's developmental leaps as a result of wilderness adventure and nature-based education - decided to focus the rest of her career on how nature can enhance children's development, educational outcomes, and physical and mental wellbeing. Though she maintains a small research program on this topic, Cathy is most passionate about helping others - practitioners, policymakers, researchers, students, and the public - understand the benefits of nature and adopt nature engagement in their work. Cathy earned her Ph.D. in clinical psychology from Wayne State University and completed a post-doctoral fellowship in pediatric neuropsychology at the University of Minnesota Medical School's Division of Pediatric Clinical Neurosciences.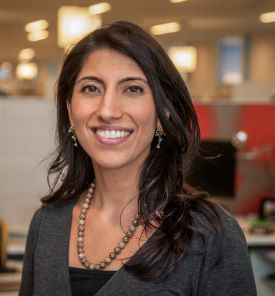 Dr. Pooja Tandon, she/her

 (Pediatrician, Researcher, Seattle Children's Research Institute)
Dr. Pooja Tandon is a pediatrician and researcher at the Seattle Children's Research Institute and an Associate Professor at the University of Washington. Dr. Tandon attended Brown University for undergraduate and medical school, and completed residency training at the Boston Combined Program in Pediatrics. She completed a general pediatrics research fellowship and a Master of Public Health (MPH) degree at the University of Washington. While she continues clinical practice, her research interests include studying and promoting healthy behaviors (such as active play, physical activity, and outdoor time) throughout childhood. Her research funders include the American Heart Association, the Robert Wood Johnson Foundation, Health and Human Services, and the National Institutes of Health.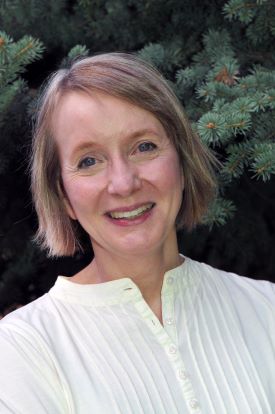 Dr. Louise Chawla, she/her 

(Professor Emerita of Environmental Design at the University of Colorado Boulder)
Louise Chawla is Professor Emerita of Environmental Design at the University of Colorado Boulder, an active Fellow in the university's Community Engagement, Design, and Research Center, and a member of the Steering Committee of Growing Up Boulder, a partnership among the university, city government, school district, and community organizations to include children and youth in city planning and design. She also serves on the Scientific Advisory Committee of the Children and Nature Network. Her research and publishing cover children and nature, children in cities, child and youth participation, and the development of active care for the natural world. She recently helped coordinate an expert team to review approaches to assessing connection to nature in 2-5-year-olds and has a 2020 publication on this topic in the International Journal of Early Childhood Environmental Education.